After several months of chaos, it was so nice just to chill out in our backyard and play with the puppies.
Mia is the happiest puppy ever-just wags and wiggles and dog-smiles all the time.
H loves to get down on the ground and wrestle with the pups.
His poor little grill had been neglected for quite some time & needed a thorough cleaning.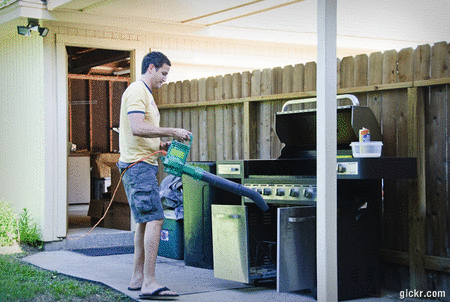 Couldn't resist another gif of hubby cleaning out the grill with a lawn blower!
GOOD NEWS OF THE DAY: Cooked dinner with hubby & did the dishes before 6:30 tonight.